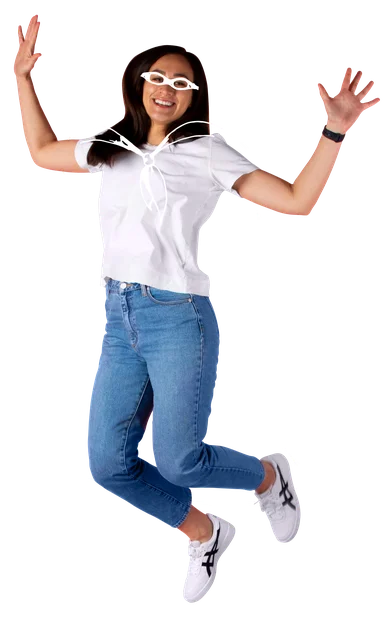 STEM professionals
Help ensure the future STEM industry is diverse and thriving with the Wonder Project – Engineering New Zealand's free schools programme that gets rangatahi excited about STEM.
By joining our nationwide crew of Wonder Project Ambassadors, you'll support ākonga in your community as they take on a fun, engaging and awe-inspiring learning experience. It only takes a few hours to raise aspirations, build confidence and inspire the next generation of STEM superstars.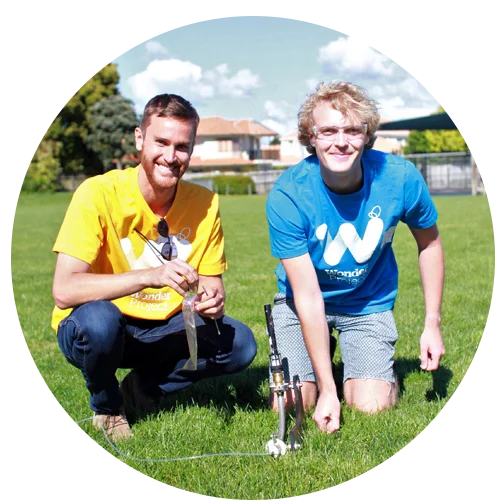 What's a Wonder Project Ambassador?
Wonder Project Ambassadors are professionals working in the STEM sector who want to make a real difference. As an ambassador, you represent STEM and everything that's wonder-ful about it. Your job is to impart your wisdom, passion, and excitement, inspiring ākonga to pursue a career in STEM.

"Watching the young inquisitive minds of future engineers learn and ask challenging questions was an enriching experience. It was a great way to introduce engineering concepts into a fun environment."
Ben Critchlow
Facade Engineer - Kaizon
How it works
We offer a series of in-class challenges that run during specified school terms each year. We'll pair you with a kaiako to support them as they run one of our challenges in the classroom. We supply everything you need to have loads of fun with your allocated class – training, ākonga learning material, teaching support material, and a free challenge kit.
Register your interest online

Complete easy online training

Get matched with a local class

Receive all the resources

Inspire ākonga with the Wonder Project
How to become a Wonder Project Ambassador
Are you a STEM Professional who's passionate about your career? Well, you're halfway to becoming a Wonder Project Ambassador. All you need to do is register online. Because you'll be working with children, we'll need to know if you have any criminal convictions. We'll also give you a call to talk about your experience and what's involved. Once we have this information, we'll pair you with a school and give you access to the Wonder Project's resources.
To become a Wonder Project Ambassador you need to:
be passionate
have a level 4+ qualification
be working or studying in STEM
be a confident communicator
be comfortable working with kaiako
be available for school visits
have employer support
You don't have to be an engineer or an Engineering New Zealand member to take part.

The time investment
Wonder Project Ambassadors give back by giving their time. For all our challenges, you'll need to be present in the classroom (in person or online) for at least 3 hours over the challenge. You'll also need to allow time to meet your matched kaiako before the challenge starts and do some preparation reading.

How to get your workplace onboard
Being a Wonder Project Ambassador takes time. So, you'll need to make sure your employer is on board too. Start by telling them that being a Wonder Project Ambassador is an opportunity to:
give back to the community
inspire a diverse range of ākonga
future-proof the STEM industry
build your communication and presentation skills
complete hours towards your continuing professional development
lift the profile of the company you work with.

Gain CPD hours
If you're an Engineering New Zealand member, the time you spend as a Wonder Project Ambassador contributes towards your required continuing professional development hours. You can include preparation time and classroom time. Other professional bodies may also recognise this type of volunteer work as CPD.

Training
You don't need to be a rocket scientist or power expert to be a great ambassador – we'll give you all the training and resources you need. This is all online and available for you to do in your own time – and it's super easy! You'll also be supported throughout the challenge with all the ākonga learning material and lesson guides – plus the team is only a phone call away!

Working with teachers
As a Wonder Project Ambassador you'll be working alongside a kaiako in a school that we pair you with. You'll need to meet up with your kaiako beforehand so you're prepared with everything you need to run the challenge successfully over the term. Some kaiako might not have a STEM background and that's okay. We supply detailed support resources with all the information you'll both need to run the challenge with confidence.

We're here to support you
Team Wonder will be in touch with you before, during, and after the challenge, making sure you feel comfortable and supported. We have a dedicated team who will be available to answer your questions Monday to Friday. We also have a Wonder Project Community on Facebook where you can ask questions and get support from a network of STEM professionals.
Resources
Being a Wonder Project Ambassador
Learn more about being a Wonder Project Ambassador, or share with your employer.
Overview flyer (PDF, 5.7 MB)