Businesses
The Wonder Project is Engineering New Zealand's free programme for schools, designed to get young Kiwis excited about science, technology, engineering and maths (STEM). Designed to spark wonder in young Kiwis from Year 5–13, our learning experiences make STEM super fun and engaging, and get students excited about a future STEM career. And you can help bring the wonder to life!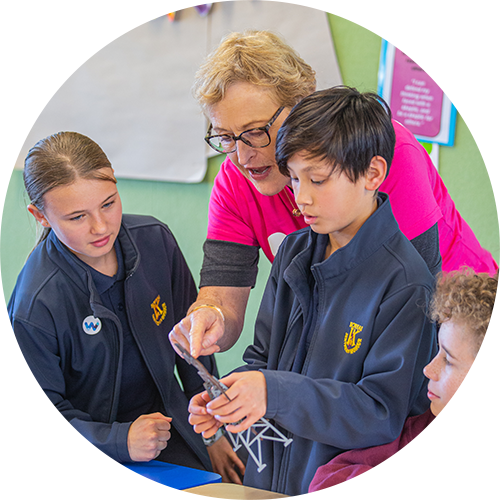 How you can help
There are loads of ways businesses can help us create STEM wonder for young Kiwis:
Support your staff to become Wonder Project Ambassadors
Encourage local schools to sign up for a challenge
Spread the word about the Wonder Project to everyone you know
Keep our programme free by becoming a funding partner
Spark some STEM wonder!
Get in touch to find out more about partnership opportunities.
We'd love to hear from you!
Contact us