Businesses
Like the idea of your staff growing alongside your talent pipeline?
We're on a mission to ensure the science, technology, engineering and maths (STEM) workforce of tomorrow is bursting with diversity and talent – starting by raising the aspirations of tamariki today.
Right now, we simply don't have enough young people pursuing careers in STEM fields. We're looking to work with businesses that want to bring the wonder of STEM to life for all young Kiwis, and especially young girls, Māori and Pasifika, within your region, or right across Aotearoa. In doing so, you can impact the communities important to you, and grow staff confidence along the way.
The Wonder Project is a hands-on programme supported by industry ambassadors to make STEM learning super fun and engaging. Together we can give more young Kiwis the skills, and confidence they need to pursue STEM careers, and inspire their belief they can be the innovators and change makers of the future.
Interested in sparking some STEM wonder?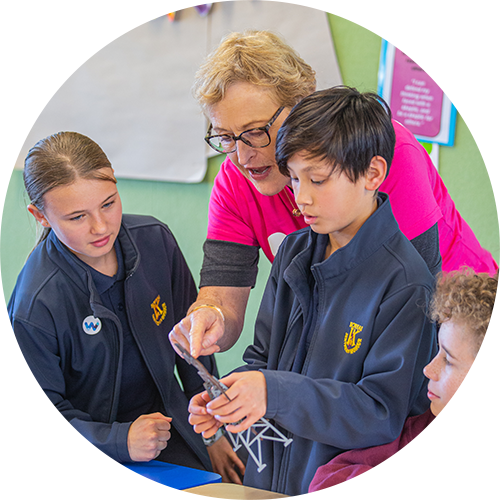 How you can help
There are loads of ways businesses can help us create STEM wonder for young Kiwis:
Support your staff to become Wonder Project Ambassadors
Include the Wonder Project as part of your graduate programme
Help shine a light on the magic of the Wonder Project
Help us develop new challenges and resources
Become a funding partner to keep the Wonder Project free and accessible
Host Wonder Workplace Visits for local kids
Get involved in inspiring career talks
Make the Wonder Project a core part of your Corporate Social Responsibility and training strategies
We can help you to decide on a level of involvement and approach to achieve your goals.
Unsure where to start? Let's talk.
Benefits for employers
Impact on corporate social responsibility
Positive brand awareness
Raise your profile – in your community or nationally
Employee development – communication and presentation skills
Flexible engagement and options to suit your organisation
Boost your future technical and graduate pipeline
Recognition
Support for employers
Presentations about the Wonder Project – in person and online
Promotional content for your internal channels
Matching of ambassadors to schools where you wish to have impact
Connect you with local schools for Wonder Visits and Wonder Talks
Dedicated engagement team to answer your questions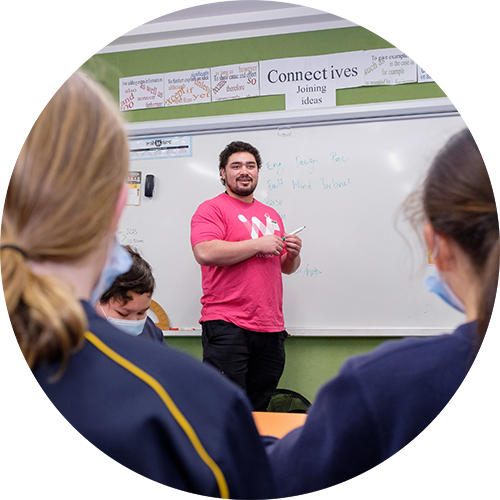 The Wonder Project for graduates
Supporting a school class as a Wonder Project Ambassador is a great opportunity for graduates to have a positive impact from the get-go. And where better than a friendly and forgiving classroom to grow their soft skills!
When graduates volunteer to support a class for a term, they are challenged to present to students, work collaboratively with a teacher, and explain STEM concepts in a student-friendly way, topped off with some epic rocket launches to celebrate shared growth and success.
Our team is dedicated to supporting graduates as Wonder Project Ambassadors. Here's a snapshot of what we offer:
Presentation skills training
Opportunities to connect with experienced ambassadors
Webinars to ask the Wonder Project Community questions
Active ambassador and teacher community Facebook page
Support from the Wonder Project engagement team
Opportunities to shine a light on their contribution via LinkedIn
CPD hours for members of Engineering New Zealand
Ready to get started?
We'd love to hear from you!