Wonder Week
5–9 August 2019
Wonder Week is part of the STEM Careers offering for senior students. They're taken behind the scenes of some our largest and most successful engineering firms, manufacturers, research centres, and tech companies to see a real-world glimpse of what it's like to work in STEM.
We want students in Year 11–13 (ages 15–18) to understand the incredible opportunities available to them in a STEM career. The best way to do this is by showing them examples of interesting STEM projects and doing activities with them that will get them thinking about what it means to be a structural or biomedical engineer, a web developer, a geoscientist or any one of the thousands of amazing jobs a STEM career might take you.
Wonder Week will be running in Auckland, Wellington and Christchurch in 2019 with select organisations and schools. Wonder Week is taking over from the Week of Engineering, and is starting off with student visits to workplaces. The public expos are taking a break in 2019 and will be back in 2020.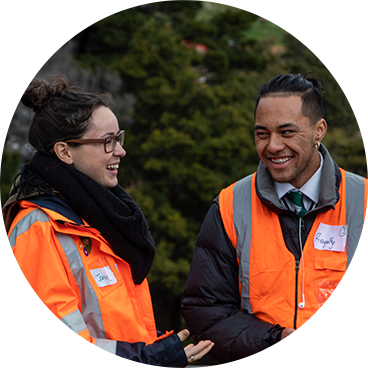 How it works
Organisations host a group of senior students either in their office or on a project site. It can be for a half-day or the whole day. If that doesn't work, organisations can send some of their staff to a school to do a presentation or activity.
Our team will help you prepare for the day and match organisations with students from a local school. Students need to be accompanied by at least one teacher on their trip.
Industry
Students in the Year 11–13 age group have a good understanding of science and mathematics, but they may not know much about your particular industry and the wide variety of career options available to them. Your job is to give them a glimpse of the real world and inspire them to consider a career in STEM. Try to build your activities with this in mind, showing them how to solve a typical industry problem – how would you think through the issue, what STEM principles would you use?
To register your interest, you'll need to tell us:
Which days during 5–9 August your session will be
What time your session will run
How many students you can host
What activity you'll be doing – send us your elevator pitch so we can get schools excited!
How you'll meet health and safety requirements
2019 registrations are closed!
Schools
Once we have all the industry registrations of interest, we'll open up the programmes for you to register your school group to attend. Before you sign up for a visit make sure you:
Talk to other staff members about your plans so you can coordinate together
Think about how many students you can take and who will be the adult going with them
Organise transport to and from the venue
Workplace visits coming soon!