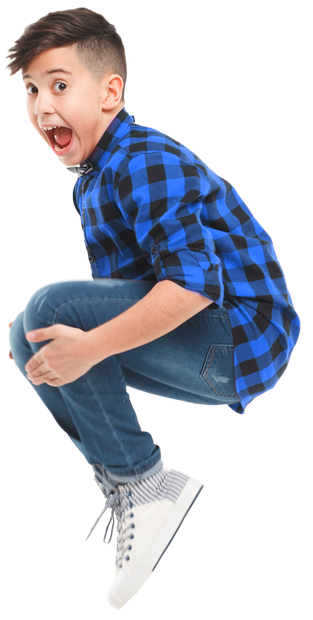 Plant Challenge
Year 7–8
Term 4 2021
Let's grow! From farms in space to greenhouses in carparks, innovators are reimagining how we grow food in more sustainable ways.
Over 6–8 weeks in Term 4, students work with their teacher and Wonder Project Ambassador to trial, design and innovate a farm of the future. The programme has been designed to align with Level 4 of the teaching curriculum. We're stoked to roll this programme out nationwide for the first time this year.
We pair schools with STEM professionals to support their teaching and provide resources to successfully run the programme.
Hydroponics

Teamwork

Innovative thinking

Plant Science

Problem Solving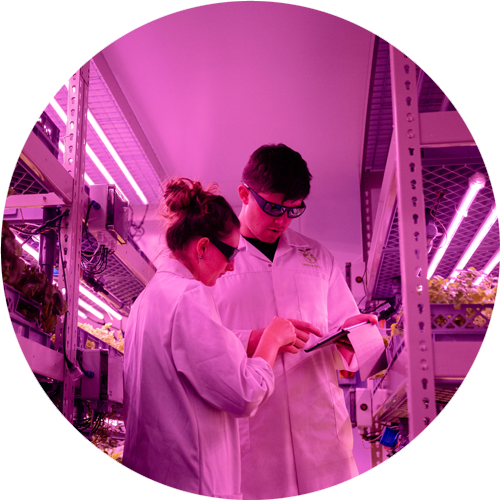 How it works
Teachers and STEM professionals register their interest to take part. They must be available to participate in Term 4. We then send some extra information and contact ambassadors to assess their suitability. The next step is to complete some basic online training, before being matched with a local school or STEM professional. We then send out access to our online learning hub, and courier our plant kits ready to get growing!
Register your interest online

Receive more information from us

Complete basic training online

Get matched with a local school or STEM professional

Inspire students with the Plant Challenge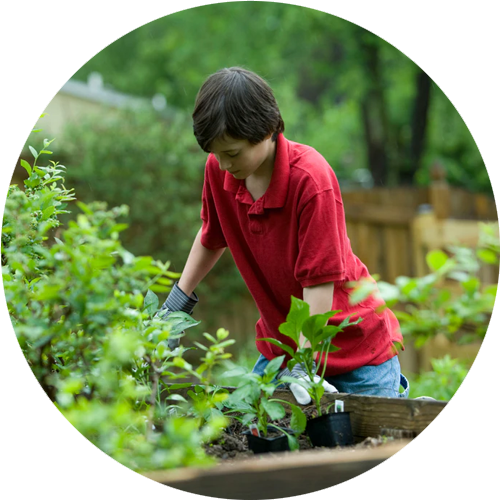 Plant Challenge Teachers
Getting your class involved is easy. Simply sign up online – each teacher that wants their class to participate needs to register. Then we'll be in touch with more information and a link to some short online training on the Plant Challenge before we match you with a local STEM professional who will be your Wonder Project Ambassador.
Before the end of Term 4, you'll receive access to our online learning hub with the challenge modules, and your free plant kit! We allow one kit for each class.
Your kit will include everything you need to grow your microgreens, and a sensor kit for your class. You'll need to supply your own recycled materials for a grow house and make some space in the classroom.
You'll need to allow 1–2 hours per week for 6–8 weeks to complete the challenge. Your ambassador will be available for an hour a week, so use their time wisely!
Sign up now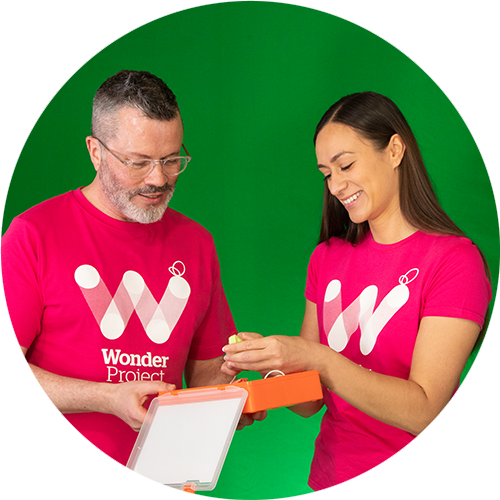 Plant Challenge Ambassadors
If you're a STEM professional, we'd love you to join our network of Wonder Project Ambassadors. You'll get all the training you need to support a teacher in their classroom for the Plant Challenge. Induction training gets you up to speed with all things Wonder Project. Then specific Plant Challenge training gives you lots of tips for engaging with kids on tricky subjects and troubleshooting plant mishaps. There's no need to be a greenthumb to get involved! Our online learning hub will also support you throughout the challenge with modules that guide you, teachers and students.
It's easy to get involved – simply sign up online. We'll get in touch to discuss what's involved, get you to complete a criminal conviction declaration, and get you started with online training. We'll then match you with a local participating school.
The challenge takes students 1–2 hours per week for 6–8 weeks to complete, but you only need to be available for an hour a week.
Sign up now
Join the Plant Challenge!
Sign ups for the Plant Challenge are now open for Term 4 2021!
Sign up now